Sean Mallon and Sebastien Galliot
Sean Mallon, of Sāmoan (Mulivai, Safata) and Irish descent, is Senior Curator Pacific Cultures at the Museum of New Zealand Te Papa Tongarewa. He is a co-author of both Tangata o le Moana: The story of New Zealand and the people of the Pacific (Te Papa Press, 2012) and Art in Oceania: A new history (2012), which was awarded the Authors' Club's Art Book Prize. He has been a council member of The Polynesian Society since 2008. Sébastien Galliot is a French anthropologist associated with the Centre for Research and Documentation on Oceania in Marseille, and since 2001 has made several field trips to Sāmoa, Tonga and Fiji. A photographer and filmmaker, he has published on Pacific and Sāmoan tattooing and co-curated the Tattoo exhibition that toured to Paris, Toronto, Chicago and Los Angeles.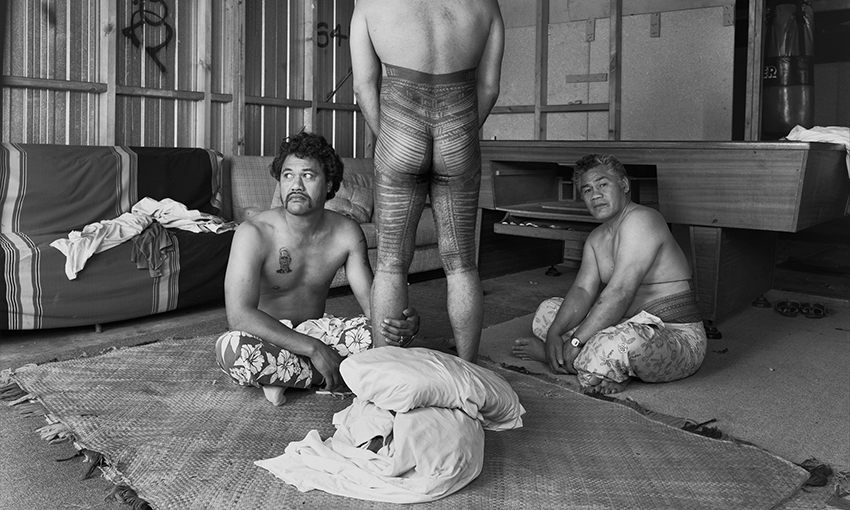 Tatau: A History of Sāmoan Tattooing won the Illustrated Non-Fiction category at the Ockham New Zealand Book Awards last night. Here, authors Sean Mallon and Sebastien Galliot detail how the tattoos of other cultures are bleeding into Sāmoa, and vice versa.