Bringing you the best weekly reading from your friendly local website.
Catherine Woulfe: C-sections can cause infertility. Mine did
"These last two years have been grim, numbing, month after month of nothing, nothing, nothing, bookended by very early miscarriages.
Various GPs were optimistic but by last summer, I was not: I referred myself to Fertility Associates. They carried out tests and asked lots of questions and put us in that catch-all category, unexplained infertility.
First I took clomiphene, a sledgehammer of a drug that prompts the ovaries to release more eggs. I miscarried a few days after the positive test. As the clots dropped out of me I dropped too, and spent weeks at the bottom of the sea."
Jihee Junn: No grounds to proceed: this year's best TV ad complaints rubbished by the ASA
"You've seen the terrible ads, now it's time you see the terrible complaints. With crimes ranging from blasphemy and bad timelines to 'the homosexual agenda', we present a small selection of the most entertaining complaints that have been dismissed by the Advertising Standards Authority (ASA) so far this year."
Madeleine Chapman: Celine Dion is Big Dick Energy
"I hate to bring back a short-lived and long-dead internet trope, but Celine Dion is Big Dick Energy. Only someone oozing BDE could get away with unironically saying 'Boom boom dynamite' on multiple occasions accompanied by some strange hand gestures. Only the Biggest of Dicks Energy could pull off a fifteen-minute story about a fake Ryan Reynolds Deadpool 2 scenario (she didn't actually pull it off but no one cared and that's the same thing). She changed outfits a bunch of times, did a strange choreographed-but-not-really dance with an actual dancer (is that his only job on tour? Cool), and sang five (5) covers that everyone loved. Huge. Dick. Energy."
Leonie Hayden: Al Nisbet no longer has a job and today has been a good day
"Today dawned like any other. My cat jumped on the bed and started coughing up a hairball. I forgot to get a new towel before jumping in the shower and had to do the hallway streak of shame. I wore odd socks for the fourth day running.
Little did I know the day would bring such joyful news that my legs would do an involuntary celebration dance.
Stuff cartoonist Al Nisbet announced the media giant will no longer be publishing his work."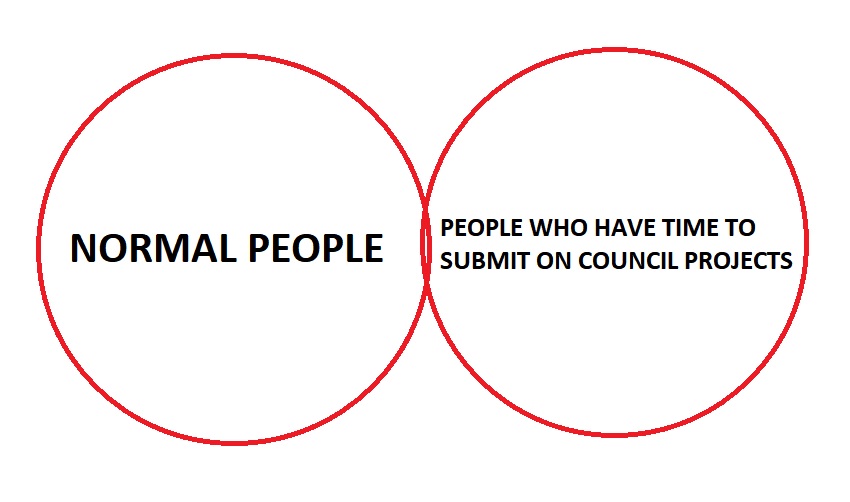 Hayden Donnell: Consultation is overrated: why we should stop letting idiots guide us
"What's the point? Doctors don't change their prescriptions if enough gullible Facebookers are tricked into believing penicillin will turn their child into a goblin. Engineers don't replace their joists with silly putty if enough people think it's a DIY hack. Most communities don't have that many experts on bikeway design, urban planning, or parking. Thankfully the council has quite a few. Why do we expect them to make concessions when confronted with feedback that's almost as obviously dumb?
This isn't to say consultation is bad – just the way we do it now is bad."
Sarah Mitchell: It's official: big law firm culture is f*cked. Here's how to survive it
"What should you do if you're contemplating a big firm career now? You could change your plans and apply for a job outside of law. But the challenging work, generous remuneration, and prestige that a big law firm offers may be too enticing. If this is you, there are practical steps you can take to protect your wellbeing in the big law firm environment. While most of the factors that impact our mental health are outside of our control, positive psychology researchers have identified some actions we can take to influence how good we feel. Here is a list of some of the issues you'll confront as a junior lawyer, and the tools that may help you protect yourself against them."
---
Subscribe to Rec Room a weekly newsletter delivering The Spinoff's latest videos, podcasts and other recommendations straight to your inbox.