Good morning, and welcome to The Bulletin. In today's edition: Regional alarm at polytech centralisation plans, Pfizer confirms vaccines for Northland were available, and BNZ facing scrutiny after massive document leak.
Alarm has been sounded in the regions about the confirmation of the government's industry training centralisation plans. It has been confirmed that all 16 institutes of technology and polytechnics will be merged into one entity by April next year, reports Newshub. It's a massive change from how industry training is currently delivered, and will likely have some complex and far reaching effects.
The changes won't necessarily happen immediately, even with that 2020 deadline. Editor of Tertiary Insight Dave Guerin told Checkpoint that many polytechs are in a bad financial position. That means improvements will basically mean more funding, for which the money isn't necessarily there. Guerin also cautioned that organisational overhauls new qualifications will "take years" to be fully rolled out, and any changes could take five years or more to be noticeable. The interview was a really handy explainer from a trade publication specialist.
The skills shortages in certain key industries are long term issues. Education minister Chris Hipkins says they'll be better served by the changes, as there will be clear ways to direct students into the most relevant courses to the job market. That could have a significant impact, because with the standardisation employers will know exactly what skills they're getting in graduates.
But these institutes and polytechs are also engines of economic growth for regions, that provide good jobs for teachers and administrators. Some of those jobs will almost certainly go, with National MP Dr Shane Reti warning it could be more than a thousand in total. As well as that, the centralisation could remove the opportunity for the better performing organisations to continue to use their unique selling points as a competitive advantage to lure students to the town.
The poster child for this is the Southern Institute of Technology in Invercargill, in which the community is horrified about the changes. The Southland Times comprehensively reports town leaders have vowed to fight back, with mayor Tim Shadbolt indicating legal action was being considered. The Waikato Times front page carries similar concerns about Wintec. But many of the criticisms in each case are coming from the local National MP, and in the case of Nelson Marlborough Institute of Technology, MP Nick Smith is something of a lone voice against the changes, reports the Nelson Mail, with the school itself being largely in support and feeling like their concerns have been addressed. That's something picked up by Newsroom's Laura Walters, who notes that some of the initial fury when these changes were first floated has melted away. Of course in each case, there will be many individual educators and students affected in a wide range of ways.
---
A big development in the slow-burning story of Northland kids not getting vaccines during a meningitis outbreak. Newshub reports Pfizer have confirmed to a select committee that significantly more vaccinations were offered to the government, but they weren't bought, and in the end 5-12 year olds weren't included in the vaccination programme. Director-General of Health Ashley Bloomfield "said the cost was a factor" in deciding not to buy the vaccines. There's a timeline of the story in the article to catch you up.
---
BNZ is likely to be under immense scrutiny over the coming days and weeks, in the wake of a new series launched by Stuff. They've been leaked thousands of documents about the bank, and its parent company NAB over in Australia. The first story in the series, released this morning, covers BNZ's struggles to abide by anti money laundering laws, revealed internally by an audit from KPMG.
---
About a thousand new wind turbines will be needed by 2050 on current electricity generation projections, but the industry says that can be done. Stuff reports turbines are now more economic than thermal generation in some high-wind parts of the country, and consents are in place to build large new windfarms near Masterton, and on the Waikato Coast. The other exciting part – it only takes about five months of operation in the right spot for a modern turbine to balance out the carbon emissions created in constructing it.
---
A potentially quite big story about shipping, that I missed earlier in the week: New Zealand is lagging behind much of the rest of the world on adopting new cleaner fuel standards, reports the NZ Herald (paywalled) despite a global deadline on new rules being the start of 2020. Refinery NZ and the ports have made a case for that to be delayed for New Zealand, as they're unsure what the implications for the economy would be. The new fuel standards allow for significantly less sulphur, which would in turn burn cleaner.
---
Auckland Council have released their pre-election report on the state of the city. Stuff's Todd Niall writes that it's a really useful look in to the spending priorities being faced, and particularly the means by which they'll be funded, across the whole of Council and in a condensed form. And good news for you avid local-body watchers all over the country – all of them are required to publish a pre-election report.
---
Another great bit of reporting from what is becoming my favourite local paper. The Wairarapa Times-Age has reported on a pretty extraordinary sounding climate change policy meeting in Carterton, with MPs, farming reps and climate activists sharing the stage, and Extinction Rebellion protesters flanking the entrance of the room. More than 200 attended, which is an amazing turnout, but moreover it's very cool to see so many different groups keen to engage with the issue.
---
Two thirds of land zoned for future housing around the Auckland region is on so-called elite soil, reports Interest. That's in all directions as well, not just around the traditional areas like Pukekohe where this is a concern. Deputy Mayor Bill Cashmore disputes the proportion of productive land is that high, but supports the general idea of protecting this type of land. Folks, I know I bang on about this a lot, but good soil is pretty important for growing food, and we don't know how difficult climate change is going to make food security in the future.
---
From our partners: With several high profile government objectives in the spotlight, a single ministry could drive better outcomes across them all. Robyn Holdaway, senior policy advisor at Vector, makes the case for a Ministry for Energy.
---
The Bulletin is The Spinoff's acclaimed, free daily curated digest of all the most important stories from around New Zealand delivered directly to your inbox each morning.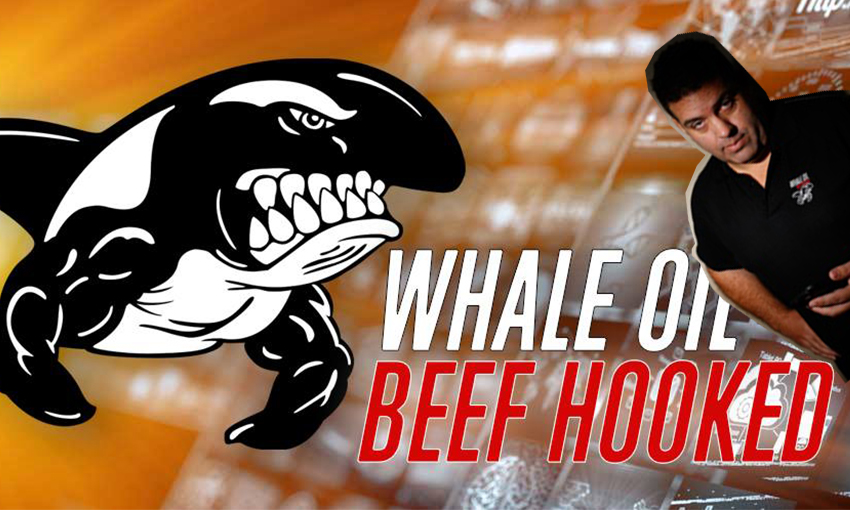 Right now on The Spinoff: Elle Hunt writes about the West London strongholds of New Zealand migrants, and why Kiwis there gravitate together. Jihee Junn covers The Warehouse's latest foray into e-commerce. Don Rowe looks back on the Peter Ellis case, and what the latest developments mean for his efforts to clear his name. Russell Brown takes a deep look at the decision-making ability of AI, and whether or not it can be considered truly aware of why it makes the choices it does. And I wrote an obituary to the blog Whaleoil, which is was announced yesterday will be shutting down.
---
Here's a piece about space colonisation, which I really enjoyed because it was clear-sighted and realistic. In short, the argument made by George Dvorsky on Gizmodo was that human colonisation of Mars will simply never happen. It's both a compelling and comprehensive argument, going into ideas which tend not to come to mind when one daydreams about it. Here's an excerpt:
Friedman agrees that, in principle, we could create artificial environments on Mars, whether by building domes or underground dwellings. The radiation problem may be solvable, he said, "but the problems are still huge, and in a sense anti-human."
Life in a Martian colony would be miserable, with people forced to live in artificially lit underground bases, or in thickly protected surface stations with severely minimized access to the outdoors. Life in this closed environment, with limited access to the surface, could result in other health issues related to exclusive indoor living, such as depression, boredom from lack of stimulus, an inability to concentrate, poor eyesight, and high blood pressure — not to mention a complete disconnect from nature. And like the International Space Station, Martian habitats will likely be a microbial desert, hosting only a tiny sample of the bacteria needed to maintain a healthy human microbiome.
---
NZ Football is still hopeful a bid to host the Women's World Cup in 2023 will go ahead, reports Radio NZ. It comes amid confirmation the tournament will expand to 32 teams, after being 24 for the previous two editions, which Stuff reports is a concern for the logistics of hosting. Nine countries have expressed interest in hosting, one of which is Australia, and one wonders if the time would be right now to join forces. They'd obviously get the biggest knockout games, but it could be huge for the sport if the Football Ferns were to play World Cup games at home.
---
That's it for The Bulletin. If you liked what you read, and know other people who would find it useful, pass on this signup form to them.
---
This content is brought to you by Vector. If you live in Auckland, they also delivered the power you're using to read it. And they're creating a new energy future for all of us, as showcased by the incredible Vector Lights in partnership with Auckland Council.
---
Subscribe to Rec Room a weekly newsletter delivering The Spinoff's latest videos, podcasts and other recommendations straight to your inbox.