Good morning, and welcome to The Bulletin. In today's edition: Farmers furious at freshwater proposals, small King Country town to have dual name, and cupboards bare at Auckland City Mission.
The government's big week of announcing things has continued, with the news dominated yesterday by their plans for freshwater. Once again, Toby Manhire has a cheat sheet which goes into the main points, but in general terms, the plan will require huge reductions in nitrates getting into rivers and streams – which would effectively act as a brake on farming intensification. Achieving that would have a dramatic impact on water quality, which has long been a priority for environment minister David Parker, and ecosystem health would become the new way for water quality to be tested.
It could also leave many farmers scrambling to improve, or not being able to and simply being forced out of business. Politik has reported on the reaction from the farming world, which is largely (but not universally) one of shock and fury. There's a map in the article which shows how many farms across the Canterbury region would have to reduce nitrates by more than 50%, and it covers huge swathes of the region. Federated Farmers weren't at all happy with the proposed changes, saying many of the targets are basically unachievable if farming in some parts of the country is to continue, reports Radio NZ. Interestingly though, Fonterra came out almost immediately in support of the plans, saying that they'd continue to work with their farmers on improvements.
There is still plenty of consultation to come on the plan. And like with the Zero Carbon bill, some plan supporters fear that will give opponents time to organise, to water the provisions down. An example comes from water activist Marnie Prickett writing on Stuff, who warns that there will be a push towards the new standards being "industry-led" or self regulated, rather than enshrined in legislation and enforced by the government. "It is only the strongest of these rules that will achieve meaningful change and some proposals will need to be strengthened," said Prickett. Consultation on the plan will continue until October 5.
Lastly, here's an important bit of context to keep in mind about it all. Writing on Interest (the day before the announcement) Guy Trafford argues that good freshwater is New Zealand's "competitive advantage" for the future, and that we take water for granted. He notes that overseas, many other countries are far worse at managing their precious water resources. The proposals call for radical improvements "within a generation," and it's likely that in that space of time, the global need for clean water will be far higher.
---
A small town in the King Country will now have the dual name of Maniaiti/Benneydale, reports Stuff. The decision from Land Information minister Eugenie Sage came after a request from the Maniapoto Māori Trust Board last year, with Maniaiti a name maintained by oral tradition. The dual name is something of a compromise, after many residents of the town hated the original proposal to change the name outright – that was covered earlier this year in this excellent feature by Radio NZ's Susan Strongman.
---
The cupboards are bare at the Auckland City Mission, with a massive surge in demand for emergency food parcels, reports the NZ Herald. They've seen demand go up by 40% in the space of a year, and are desperate for a food drive to replenish their stocks ahead of Christmas. City missioner Chris Farrelly says while there have been demand rises before, the latest one is bigger than anything yet seen.
---
A pair of important regional construction companies have been placed into liquidation, reports Stuff. Stanley Group, and related company Tallwood, had about 100 staff and worked on projects around the upper North Island, leaving angry creditors and unpaid subcontractors in its wake. It is understood by Stuff that the troubles began for the company when they underquoted on several Housing NZ jobs. The companies aren't by any stretch the first to go under despite the ongoing building boom.
---
Don't take this as an excuse to be profligate with water, but Auckland's reservoirs are back up to being nearly full, reports the NZ Herald. In large part, that's because it rained heaps over August, but Watercare head of water value Roseline Klein also praised residents for "answering our call to be waterwise." Even so, storage levels are still below historical averages for this time of the year.
---
Yesterday's Bulletin was all about reaction to Kiwibuild, and I reckon it's worth adding one more to the pile. Over at Newsroom, Bernard Hickey has absolutely torn into the government, and what he sees as their capitulation on being able to speak for renters. "It could have taken that action, but it has dawned on it once in Government that property owners don't actually want to change the situation and the power of the existing web of status quo is enormous," he said, in one of the more chilled out lines of the piece.
---
As a nerd, I'm becoming more interested all the time in trade policy. So this new podcast from the NZ Herald, called On the Map, is a promising development. As a piece of broadcasting, it takes a few minutes to warm up, but it's worth it to hear Xero founder Rod Drury go into depth on the current splits in the internet taking place between the West and China, and the difficulties of operating as a software provider in China.
---
A clarification: I said yesterday that PM Jacinda Ardern and minister Megan Woods admitted Kiwibuild fell short at their press conference yesterday – but while both have said so, only Woods was actually at the press conference itself. Apologies for the bad wording that led to the confusion.
---
The Bulletin is The Spinoff's acclaimed, free daily curated digest of all the most important stories from around New Zealand delivered directly to your inbox each morning.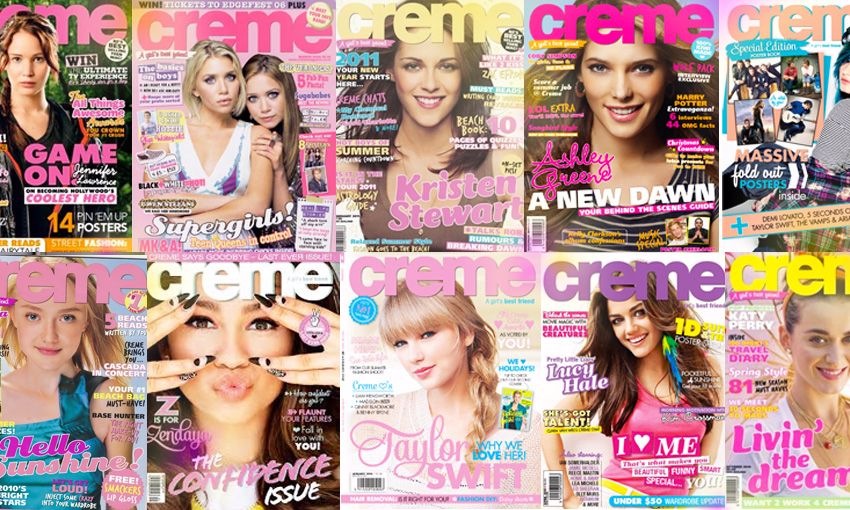 Right now on The Spinoff: Dr Rebekah Graham writes about the parents in poverty who go hungry, so that their kids can have something to eat. Teuila Fuatai writes about a market in Whangarei which only sells traditional and handmade Māori goods. Amanda Robinson looks back at the teen phenomenon that was Creme magazine. Hayden Donnell briefs the voters on the mayoral race in Hamilton. And I report on a Wellington Councillor launching an attack on her colleagues, saying they're all engaging in a form of climate denial.
---
For a feature, a fascinating piece about where journalists draw ethical lines, to stave off concerns of foreign influence over their work. Stuff's Harrison Christian has been grappling with this question, after a strange and brief friendship with a member of a pro-Chinese government 'united front' group in Auckland. From the outside, it might seem like the decisions are clear and obvious, but as he describes it, it becomes a lot more clear how murky these issues really are. Here's an excerpt:
It was an awkward lunch, not helped by the fact that my Chinese colleague was having to interpret much of what Yan and I said to each other. I explained that I was travelling to China through an internal scholarship and the costs were already covered. Towards the end of the discussion, Yan's wife, who had been quietly eating, suddenly said something: it was important for our new relationship that I keep in touch with them.
After the lunch, Yan wanted the names and addresses of the hotels where I would stay in China. I never gave him the info, but as my departure date neared, he constantly asked for it, saying his friend would book rooms at the same hotels and act as my guide. At this point I had no idea if he was making a generous offer, or wanted to control what I saw in China, or just wanted to keep an eye on me. I also didn't want to spoil a good contact, or know if my refusing his offer was a kind of cultural insult.
---
Here's some fine reporting, that if proven right will have big implications for rugby in New Zealand. The NZ Herald's (paywalled) Chris Keall reports Sky is about to put in a massive bid for renewed rugby rights, in an attempt to head off a challenge from Spark Sport. It would represent a massive bet for the pay-TV channel, which is bleeding subscribers and desperately needs to hold onto enough content to keep those who are still around. It's stating the obvious as well that NZ Rugby would love to get a bigger broadcast deal, given how often they raise fears of players going offshore.
And the Tall Blacks are out of the Basketball World Cup, though they by no means disgraced themselves. Stuff reports the team went down 103-97 against a strong Greek team, led by a storming performance from NBA MVP Giannis Antetokounmpo. But Corey Webster similarly stood up for the Tall Blacks, with a magnificent display of shooting to keep them in the hunt. The defeat means the end of a long run of making the playoffs at World Cups for the Tall Blacks.
---
That's it for The Bulletin. If you liked what you read, and know other people who would find it useful, pass on this signup form to them. And if you want to support the work we do at The Spinoff, please check out our membership programme.
---
Subscribe to The Bulletin to get all the day's key news stories in five minutes – delivered every weekday at 7.30am.