Good morning, and welcome to The Bulletin. In today's edition: NZ tries to avoid picking a side in heavyweight trade war, Hamilton bus strikes escalate on both sides, and outspoken academic's car sabotaged.
The week of summits has shown the NZ government to be determined to avoid having to pick a side as the dispute between the US and China deepens. Radio NZ reports that for the first time ever, the APEC summit has ended without a formal written declaration. Why? Because China and the USA wouldn't or couldn't get on the same page.
Does that matter? The declaration itself was unlikely to set the world on fire – here's last year's one with headings like 'Fostering Regional and Sub-regional Comprehensive and Inclusive Connectivity' – absolute clickbait, I know. But the declarations are highly symbolic. Smooth running international summits are a bit like high school essays – you say what you're going to say, then you say it, then you say what you've said in the form of a declaration. So the fact that one couldn't be signed off is a real worry.
Where does New Zealand stand? Deputy PM and foreign minister Winston Peters says other countries in the region are looking to New Zealand more for leadership, reports One News. The New Zealand government is scrupulously avoiding taking a strong position either way on the South China Sea dispute, for example. The US and China are currently locked in a trade war, which many observers are hoping won't turn into either a cold or shooting war. Even if it stays as a trade war, the effect on smaller countries could be dramatic, and the NZ government is once again presenting itself as an honest broker and a champion of those types of countries, much like when the bid was made for a spot on the UN Security Council.
But is New Zealand really neutral? That's the bit that's sort of impossible to answer. New Zealand has clearly been back in the US diplomatic fold for a while now, highlighted by the signing of the Wellington Declaration in 2010. But exports to China underpin our economy, and the rising giant is both winning influence with massive infrastructure spending, and trying to show neighbours who is boss in diplomatic disputes. If New Zealand really is an honest broker between the two, it's potentially because both have the power to completely wreck us if they wanted to.
And as New Zealand looks ahead to hosting APEC in 2021, these questions are only going to become more pressing. The trade war shows no sign of settling down, and in three years time, any of the issues being argued about now could erupt into something more dramatic. It may be that by the time that summit rolls around, New Zealand has had to more formally pick a side.
---
The bus strikes in Hamilton have escalated again, with the company moving to lock union drivers out. Radio NZ reports that it comes after unionised drivers said they'd allow passengers to ride for free for the next two weeks. Go Bus says that's a health and safety issue, particularly for non-union drivers. It also wouldn't be particularly healthy for the bottom line.
At the centre of the dispute is a call for living wages for drivers, which the union says the company is hypocritical for not offering, given owners Ngāi Tahu and Tainui have living wage policies for their own staff.
---
Outspoken academic Anne-Marie Brady's car has been sabotaged, in the opinion of the mechanic who looked it over, reports the NZ Herald. Her work focuses on Chinese government influence building campaigns around the world and in NZ, and it follows break-ins at her home and office. She has also been the subject of "vitriolic editorials" in Chinese language NZ media recently. Police have been looking into the break-ins, with the investigation involving officers from the national security unit.
---
The Canterbury Plains are being transformed by a major new irrigation scheme, outlined in this feature on Stuff. It has lead to increasing opportunities for farmers to intensify, but with that comes an increase in the externalities of farming – nitrogen runoff and so on. With high water prices, it isn't necessarily just straight dairying either – the scheme is also supporting a more diverse range of crops and animals.
---
I bang on a lot in these pages about the value of local journalism, and here's a fantastic example. It comes from the NZ Herald's Local Focus journalist Shilo Kino, and is about summer rental shortages in Tauranga with the proliferation of AirBnb rentals over long term tenancies. The influx of seasonal arrivals also creates economic boom and bust cycles for areas like Mt Maunganui. Not to labour the point, but Local Focus has funding from NZ on Air, and it's a really smart use of a relatively small amount of money.
---
New business podcast Two Cents Worth's latest episode is a thought provoking look at a town heavily dependant on one primary industry. It's about the timber mill in Kaitaia, which was under threat of closure, but will instead be kept open with the loss of 20-30 jobs. The podcast is a partnership between Radio NZ and Newsroom, focusing on how the dry numbers of the business pages translate into real life, and it's really strong.
---
This is a really cool piece of data visualisation work on Interest, detailing how our major cities have grown and sprawled since being founded. On one level, it shows new suburbs being filled in, and the boundaries of cities bulging. But the authors of the visualisation also say NZ's urbanisation pattern is unusual – the population is extremely heavily urbanised, and mostly in major centres, with smaller centres often shrinking.
---
From our partners: Lithium-ion batteries are magnificent feats of engineering and vital for renewable energy. But if we're not careful with them, they'll create enormous environmental problems, writes Vector Senior Sustainability Advisor Juhi Shareef.
---
The Bulletin is The Spinoff's acclaimed, free daily curated digest of all the most important stories from around New Zealand delivered directly to your inbox each morning.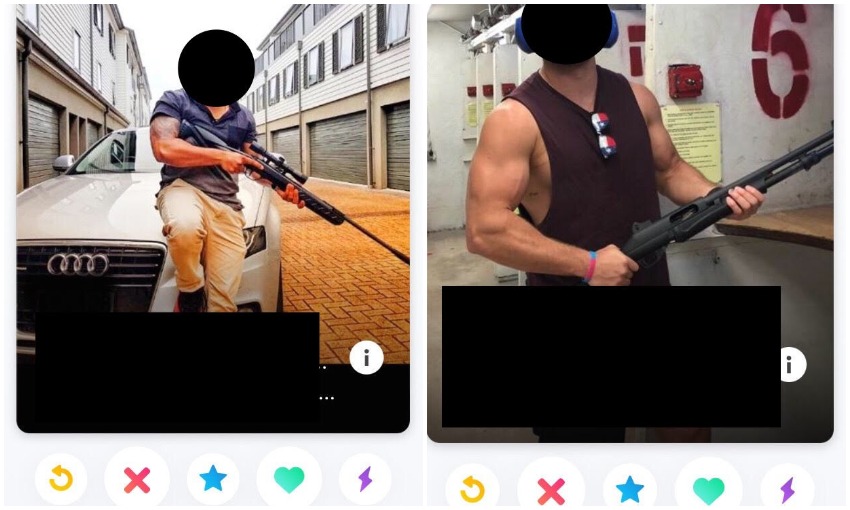 Right now on The Spinoff: Henry Oliver speaks to Bret McKenzie about his new band that definitely isn't a band. Hannah Reid finds it really weird how many men she sees holding guns in their Tinder profiles (whatever happened to really big fish?) Don Rowe has a fascinating yarn about an Auckland man getting his FlyBuys account hacked and the points stolen. And Don Rowe also got his balls squeezed in the cause of journalistic integrity. He's an absolute King of Content, our Don.
---
Underlining how emotive an issue it is in this country, there was a huge response to the call for views on commercial bottling on Friday. There's no way I'll be able to include everyone I'm afraid, but I'll try and give a sense of which way the debate went.
First off the bat, literally a few minutes after The Bulletin was sent, there was a response from freshwater ecologist Dr Mike Joy. His point was that a comparison between bottling and dairying doesn't stack up from a water use perspective, because of the gulf in water quality. "Bottlers only want the best from deepest aquifers we haven't managed yet to contaminate. The amount of high quality water not needing treatment is small and shrinking fast so giving it away is nuts." And Ian added to that, saying the pristine deep bore water was a "sacred" resource that needed to be protected. "This is an industry that does more harm than good," said Alex (not me)
And there were pretty frequent warnings of future consequences too. Juliet noted that there are examples from around the world of bottlers "compromising the needs of local citizens to the extent that water has become unavailable to them, and resulting in water having to be trucked in and paid for by the citizens themselves." Kate didn't hold back – "there is going to come a time when wars will be fought for water."
On the plastic front, Leo argued that we needed to move to a system whereby people could fill up reusable containers easily, rather than having to but new plastic bottles. Lois suggested we could switch to glass bottles. And Janice made the point that New Zealanders aren't innocent here either – we too buy bottled water when it comes out so good from the taps, so it's a bit hypocritical to call up other countries on it.
What about the economic side? Ann argued this could be improved if we "slap a massive export tax on bottled water, with ministerial exemption if the water is for humanitarian use." Some form of massive tax or royalties was a very popular suggestion. James pointed out that "a lot of people are naturally against (myself included) but when you give it more thought, there is a decent argument to be made for it if managed properly" – in particular that there was clearly a lot of demand.
Was there any balancing feedback? Yes, but it was almost a lone voice. Environmental scientist Tim Muller said it was clearly an emotive issue, and while he never drinks bottled water because of the plastic, he argues it is a relatively low impact process. "Bottled water would be a tiny proportion of the groundwater used in NZ, probably generates a far higher export revenue per litre of water than, for instance, using water for irrigation. It also doesn't generate downstream effects of other uses of water."
As I say, there was a huge volume of correspondence on this, so if I haven't got around to sending you a reply, my apologies. But I have read all of it, and continue to find it extremely cool that you want to share your views like this.
---
It will go down as one of the all-time greatest test rugby wins. Unfortunately for the All Blacks, they were on the wrong side of it. Ireland have broken a drought more than a century old, beating the All Blacks for the first ever time at home (unless you count the diaspora Irish in Chicago) The Black Ferns also lost a winning streak, losing to France for the first time, by just 3 points in front of a big crowd in Grenoble. Here's some highlights for the All Blacks and Black Ferns respectively.
The Black Caps are staring down the barrel of defeat in the first test against Pakistan. They've got just 139 more runs to play with in the final innings, after collapses in both innings with the bat. In classic Black Caps fashion, there were plenty of good starts, but nobody at all pushed on for something bigger.
Meanwhile the White Ferns have picked up some consolation thrashings to round out their World T20 World Cup campaign. The four semi-finalists have now been decided, and it's impossible to pick which team will go on to take the tournament. India have perhaps become the favourites, after they outmuscled Australia, but the West Indies are also in strong form, and will have plenty of home support. The semis are later this week.
---
That's it for The Bulletin. If you liked what you read, and know other people who would find it useful, pass on this signup form to them.
---
This content is brought to you by Vector. If you live in Auckland, they also delivered the power you're using to read it. And they're creating a new energy future for all of us, as showcased by the incredible Vector Lights in partnership with Auckland Council.
---
Subscribe to The Bulletin to get all the day's key news stories in five minutes – delivered every weekday at 7.30am.