The launch of a new aerial imaging company in New Zealand gives a bird's eye glimpse of Auckland's rapidly changing landscape, allowing us to compare some of the city's major infrastructure projects in places like Hobsonville, Mount Roskill, Papakura, Flatbush and Drury before and after construction.
As a wise man once said, it's about time Aucklanders accept the unassailable truth and ban all golf.
Unfortunately, outlawing an entire sport of below-average popularity in order to have more space to build houses isn't exactly the most democratic of solutions. But the awkward reality is that we really do need more green spaces to build on and we need them now. They might not be getting built on golf courses any time soon, but they do have to get built somewhere, with more than 44,000 new homes needed in Auckland alone.
In the last few years, pockets of the city have been rife with construction as both local and central governments hustle to keep up with demand. Changes have been happening fast (arguably, not fast enough) and it's a shift (at least visually) that's best seen from above.
Last week, an Australian imaging company called Nearmap launched in New Zealand providing high-definition maps for businesses in industries such as construction, utilities, engineering, and architecture. Nearmap says its purpose is to enable businesses to view and inspect what's on the ground remotely and in detail, and explains that these images are captured by a "patented camera system fitted to lightweight aircrafts" that fly over urban centres.
Luckily for us, Nearmap has been capturing aerial images of New Zealand since January 2017, meaning we can already start to see drastic changes in areas that have undergone major development over the last 16 or so months. 
Hobsonville
Not just the location of the latest season of The Block NZ, Hobsonville Point has been a key site for building new high-density housing in Auckland. Formerly the location of the Royal New Zealand Air Force's airfield, the area has been redeveloped into a new suburb under the auspices of Housing New Zealand subsidiary HLC. Work on housing began back in 2011, but there are still five more years to go before the whole site gets redeveloped.
These before and after photos of Hobsonville were taken just a year apart (January 2017/February 2018) but show the extent and speed of development in the area – not just housing, but schools, markets and cafes as well.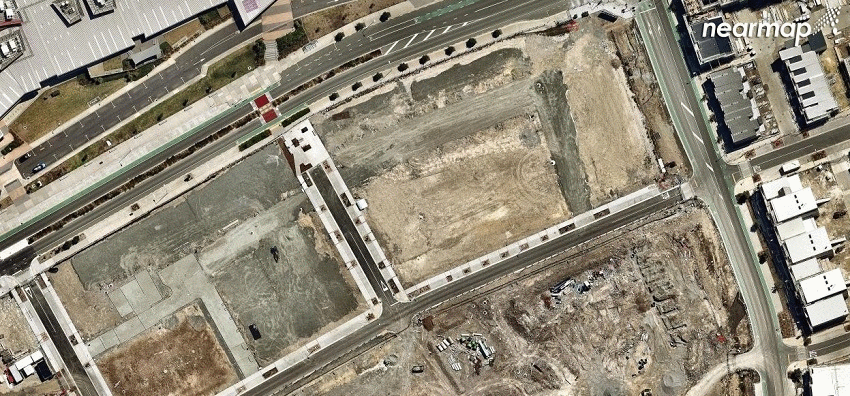 The gif below also shows the drastic changes that have been happening in Hobsonville, this time around the suburban nook where Buckley Avenue and Frank Gill Road meet. Satellite images on Google Maps still show this area as the swampy, grey, concrete-ridden mess it once was – not too far off from the foggy-swamp-vibe The Block NZ's early promos seemed to be going for.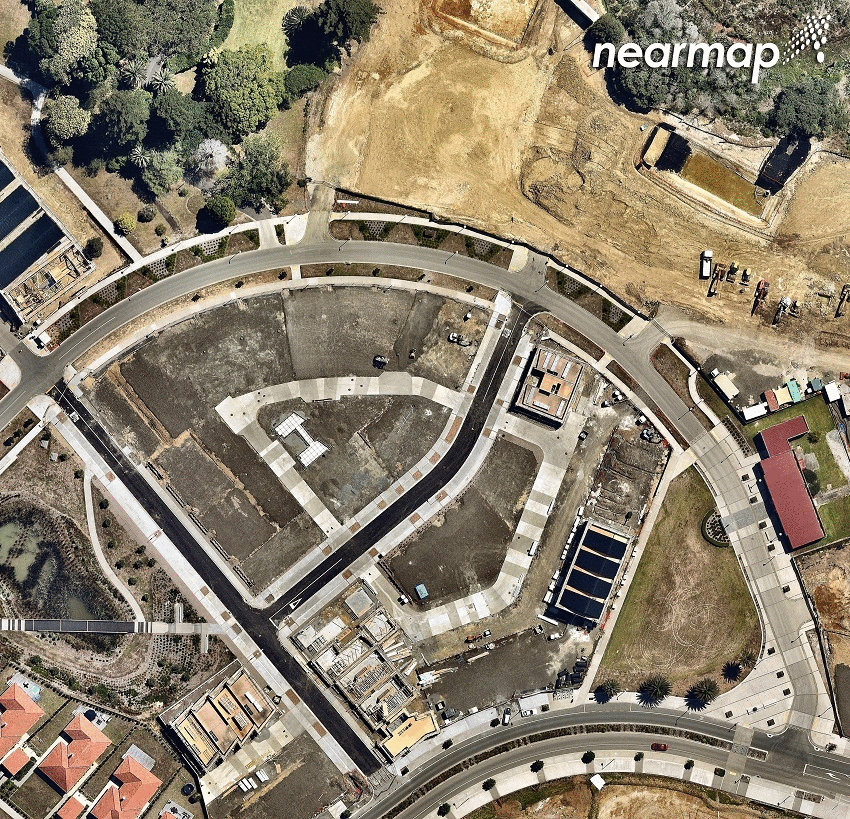 Drury
Part of the $2 billion-plus 2500-residence community being planned in Drury along Bremner Road, the SHA development called Auranga is set to be home to a whole bunch of new apartments and standalone homes, ranging in price from $585,000 to $1.5 million. Auranga is being developed by Charles Ma, the former joint managing director of Auckland's biggest CBD apartment project, SugarTree. Ma has previously said that Auranga would be on the same scale as Hobsonville Point and that it would have some similarities, such as wide footpaths and design features to minimise cars in residential locations.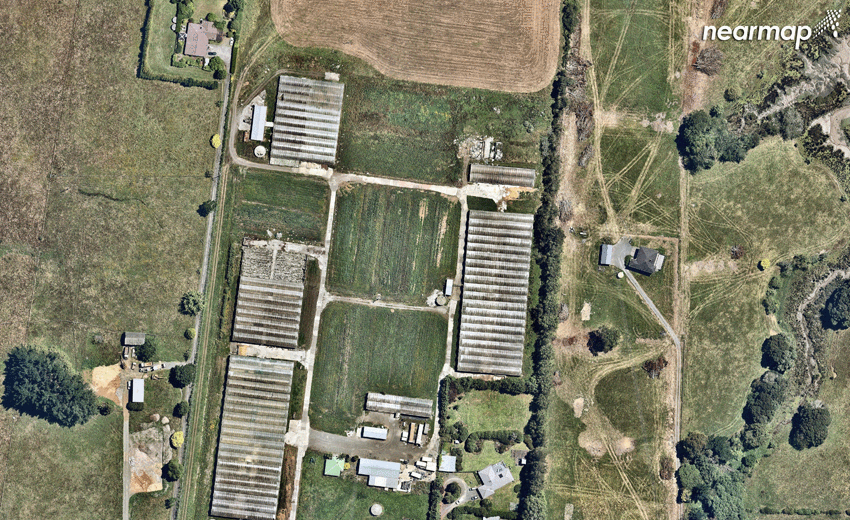 Mount Roskill
The area around Freeland Ave in Mount Roskill has undergone major changes over the last year. Some 1950s and 1960s era Housing New Zealand homes have been removed as part of the Roskill South Development project (the houses were past their best and difficult to keep warm). They're set to be replaced with new, warmer, and dryer state homes for which the groundwork is now being laid out.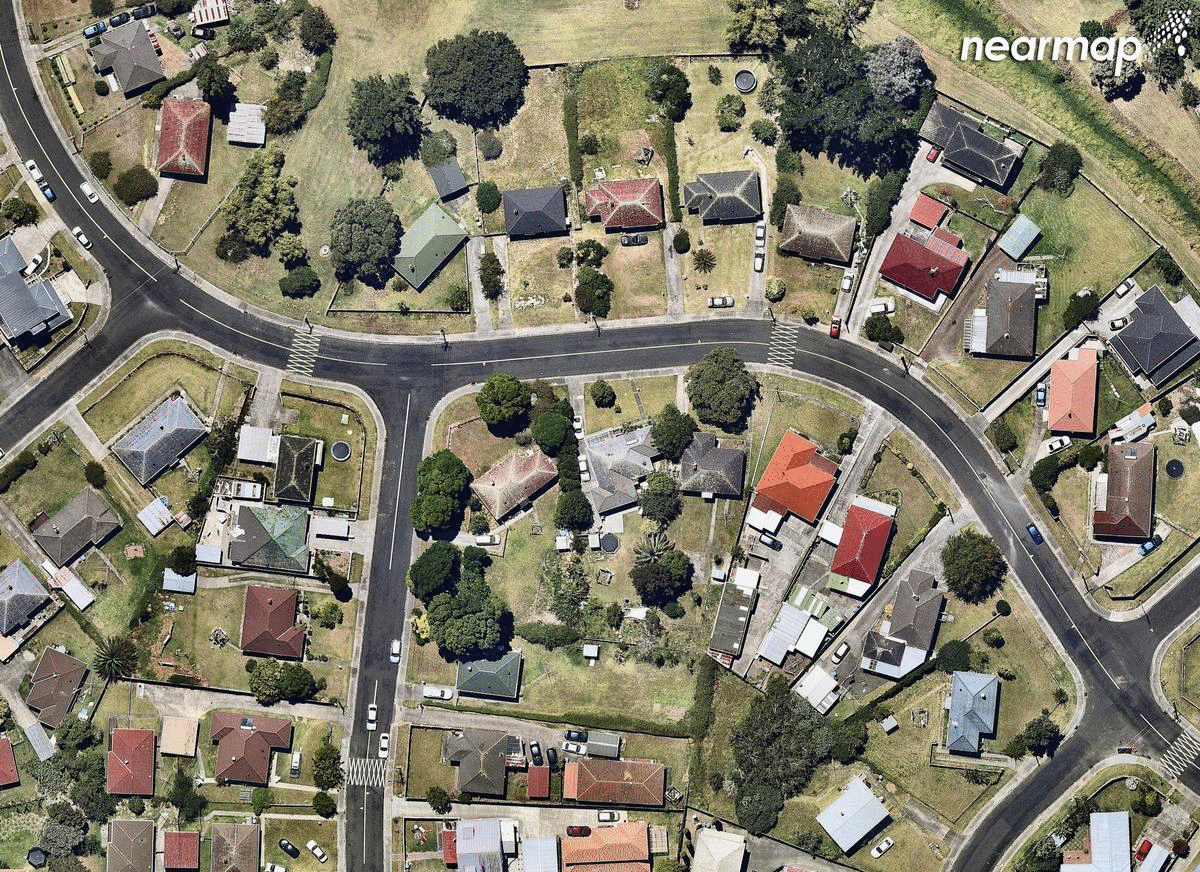 Flat Bush
Flat Bush (also known as Ormiston) is one of New Zealand's largest and most comprehensively planned towns. Located between Manukau and Botany in southeast Auckland, the area is expected to be home to at least 40,000 people by 2025.
On a side note, in January 2018 (around the same time the 'after' photo was taken), Auckland Council found "completely unacceptable" negligence at 13 different construction sites on a single new suburban street carved out in the map below.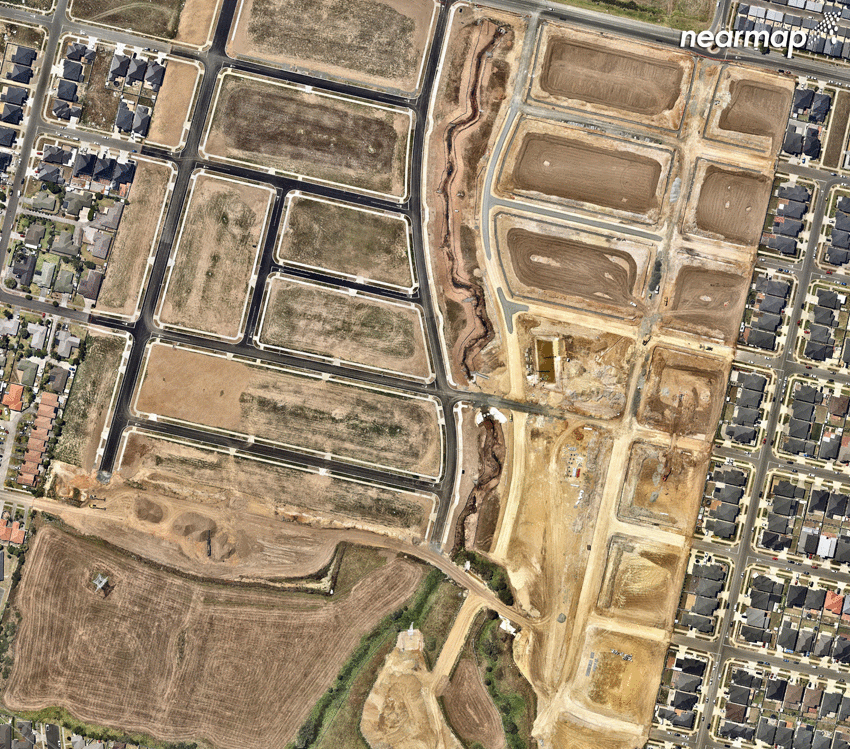 Rosehill
In 2017, this part of Rosehill was just a muddy outline. In the space of just a year, new roads and pathways have already started springing up.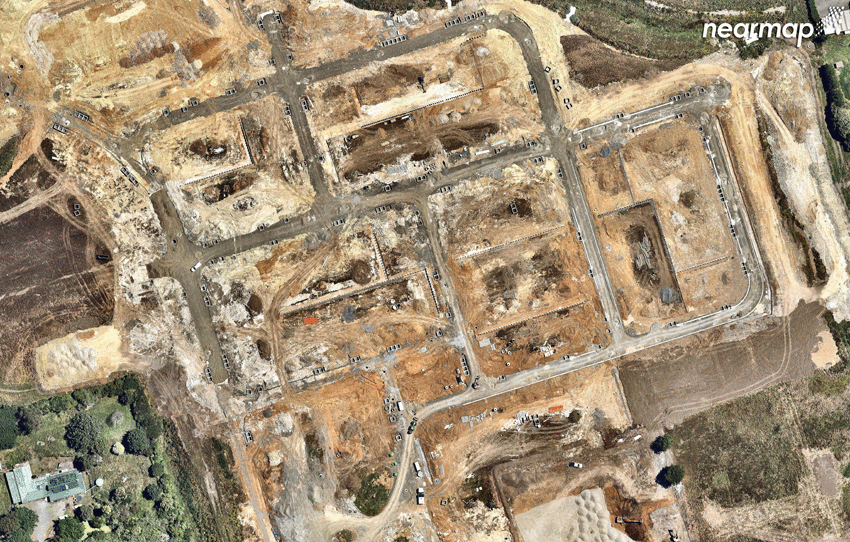 Papakura
New roads! More houses! The photos below show part of a major new commercial and residential development project running along Papakura-Clevedon Road. It involves 80+ hectares of south Auckland farmland being repurposed for infrastructure instead.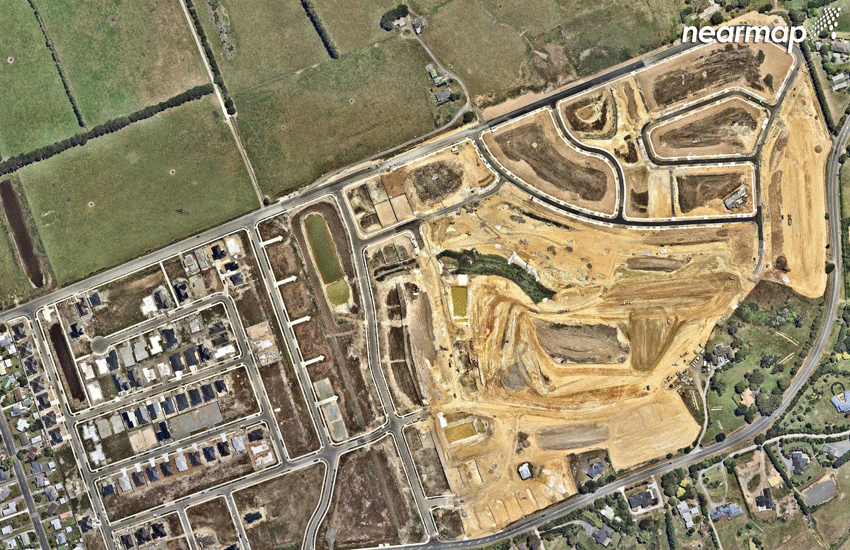 Waimahia
An affordable housing development right on the Weymouth Peninsula, construction in Waimahia Inlet began in 2014. The 'before' image shows the area at the start of 2017, with some of the 295 homes completed. The 'after' photo shows a virtually completed Waimahia Inlet snapped from the skies in February 2018.