Karena and Kasey Bird
Karena and Kasey Bird, of Te Arawa, Ngāpuhi and Ngāti Manawa descent, live in the small seaside community of Maketū. They won MasterChef NZ in 2014 and are now award-winning publishers and hosts of their international cooking show Karena and Kasey's Kitchen Diplomacy. They are currently undertaking full time study in te reo Māori at Waikato University.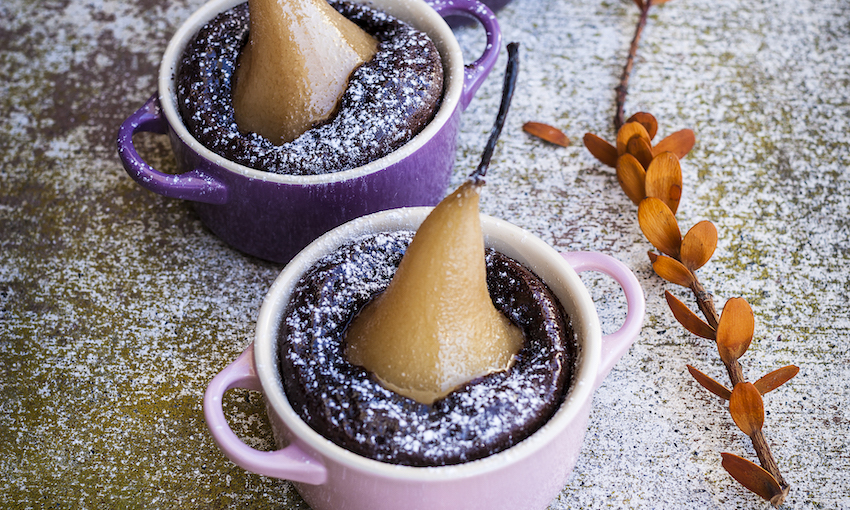 To celebrate Te Wiki o te Reo Māori, cookbook authors, 2014 MasterChef-winning sisters and badass wāhine Māori Karena and Kasey Bird (Te Arawa, Ngāpuhi, Ngāti Manawa) have translated some of the delicious recipes from their second cookbook, Hungry, into te reo Māori for The Spinoff. Today, poached pears in chocolate.