From housing woes to Covid confusion, food rankings to online dramas, these were the most popular posts published by The Spinoff this year.

This post was first published on The Spinoff Weekend, an email digest of the the week's best reading from The Spinoff and elsewhere, written by features editor Chris Schulz and delivered every Saturday morning (restarting later in January). Sign up here.
---
"Have you ever been pūkana'd before?" A great question from an incredible interview. Black Ferns rugby player Ruby Tui turned up to her post-match Olympics presser with an arsenal of jokes, quips, quotables and her like-minded team mate Michaela Blyde in tow. Guards were down, spirits were up, and it led to three minutes of pure joy. The many readers of our most popular piece of the year seem to agree.
---
Waiwera Hot Pools, a defunct and abandoned theme park north of Auckland, was left to rot by a Russian billionaire. Hopes remain high the faded, graffitied park will one day be restored to its former glory, when networks of water slides, hot pools and spas were used by thousands every weekend. Judging by recent photos, it seems unlikely.
---
From her 23-square-metre apartment that she doesn't own, Emma Vitz created a graph showing how much New Zealanders need to earn to afford a property in their region. The answer, unsurprisingly, is often a lot more than the average household earns. The stark results, full of easy-to-read, informative visuals, were widely read.
---
In October, as lockdown restrictions over the spread of delta began to ease, Leonie Hayden decided residents of two Auckland suburbs needed to hear her message. "What I cannot process is the sheer number of wealthy people over 60 congregating maskless on the roadside," she wrote. "How dare you."
---
For the last time, no, the boxer David Tua did not spin the Wheel of Fortune and ask for an "O for 'awesome'." It didn't happen. This story proves it.
---
In November, with the country in various stages of lockdown, Rosie Carnahan-Darby delivered the harsh truth from Los Angeles. "No, the rest of the world has not opened up, and we are not 'back to normal'," she writes. "We did not fling the doors open and declare the pandemic over."
---
When Duncan Garner left The AM Show, Tara Ward tuned in to see how new host Ryan Bridge was faring. "The AM Show has upped the stakes," Ward writes. "Ryan Bridge is Googling murder tips."
---
When Amanda Palmer send out a tweet claiming a full cafe broke into applause upon learning she was from America, Hayden Donnell set about discovering if the allegation was true.
---
We're obsessed with property prices, always, but Michael Andrew discovers there are still places to live in Aotearoa that won't commit you to a brutal mortgage.
---
Alex Casey set out to find the best chips in town. How'd it go? "I am alone, upstairs in a tired Burger King, tasting so little flavour that I'm suddenly concerned that I have Covid-19," she writes.
---
When hundreds marched on parliament in November, Nicky Hager felt compelled to write about it. "I am feeling disturbed that quite a few good, principled people I know took part in the November 9 anti-vaccine march on parliament."
---
Peter Williams' retirement from talk radio was sudden. Leah Panapa was there to fill his shoes. Her first shift did not go to plan.
---
Madeleine Chapman's ranking of New Zealand's best chips is among The Spinoff's most memorable, and most-read, pieces. In August, she ate a bag of chips that topped all the others, forcing a rethink.
---
When Lorde released an entire EP in te reo Māori, few knew it was coming. Leonie Hayden had been following the story for months.
---
In which Jihee Jinn discovers that boring old houseplant sitting on your windowsill might be a touch illegal.
---
Sam Brooks charts the continual rise of New Zealand YouTube kings, the Auckland-based comedy troupe Viva La Dirt League.
---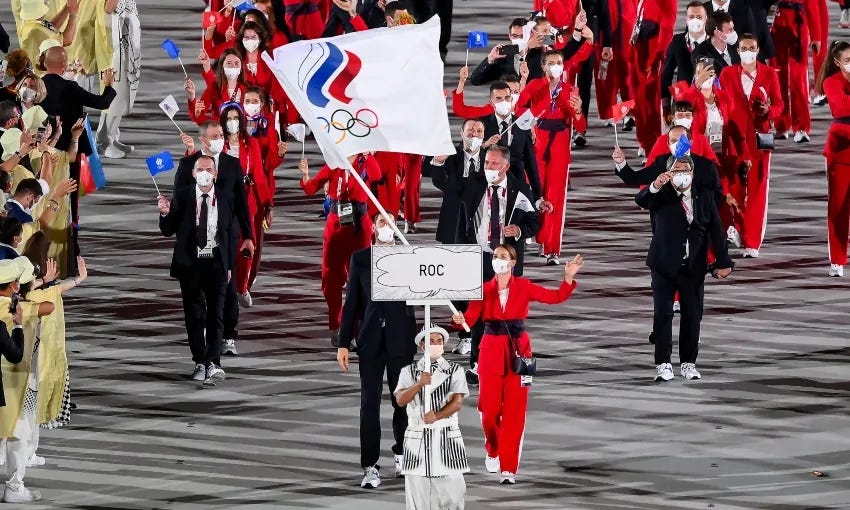 When a mysterious team called ROC moved into the top 10 on the Olympic medal table, Alex Braae set out to find out what was going on.
---
An Australian vet refused to take a Covid-19 test during her 28-day stay in MIQ. Dylan Reeve tried to find out why.
---
How much would you have had to earn in order to afford a home in the past? Emma Vitz tries to tackle the question at the heart of the generational divide.
---
In those simpler days of May, New Zealand beaches were visited by three yellow-bellied sea snakes in two weeks. Josie Adams asked the question: Is this snakegeddon?
---
The day before his first memoir was published, Sonny Bill Williams sat down for aa tell-all interview with Jamie Wall.
---
Madeleine Chapman ruined her taste buds to tackle one of her hardest taste test challenges yet: ranking every ice block available at an average New Zealand dairy.
---
Bernard Hickey tracked the housing market over the years to find out why it's ballooned out of the reach of so many, so quickly.
---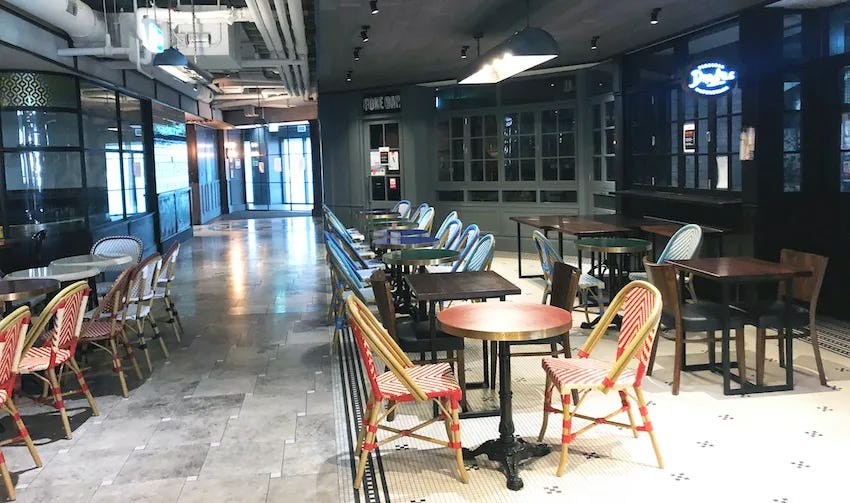 Three years after its promising opening day, almost all tenants in this Queen Street eatery in Auckland had moved out, and moved on. Yet it remained open. Alice Neville paid a visit to find out what was going on.
---
All week, every week, Colin Peacock keeps a watchful eye over New Zealand's media. How much power does RNZ's Mediawatch man really wield?
---