What are you going to be watching in December? The Spinoff rounds up everything that's coming to streaming services this month, including Netflix, Amazon Prime, Disney+, Apple TV+, Neon and TVNZ OnDemand.
The biggies
Industry (season 1 on Neon from December 2)
Think of the finance industry on film and you probably think of masters of the universe types shouting about derivatives while snorting cocaine off a prostitute's back. Industry has all of those elements – the sex, the drugs, the impenetrable finance talk – but without the rich old dudes. Instead, this HBO/BBC co-production set among the trading desks of the City of London focuses on the young go-getters, recent graduates hoping to make it big while living in crummy flats and putting in 15-hour days at work. This is a bleak world filled with mostly unlikeable people, but like its spiritual cousin Succession, Industry is a queasily compelling watch all the same. / Catherine McGregor
Your Honour (season 1 on Neon from December 15)
Bryan Cranston loved breaking the law in Breaking Bad, and now he's back in this legal thriller that sees him bending the rules to protect the ones he loves the most. Cranston stars as a well respected New Orleans judge who's forced to subvert the legal system for his own gain when his family is involved in a hit-and-run accident that kills the son of a local organised crime family. Cranston never makes a bad move (see: every episode of Malcolm in the Middle), and Your Honour might just be the show everyone talks about over Christmas lunch. / Tara Ward
Bridgerton (season 1 on Netflix from December 25)
Grey's Anatomy and Scandal creator Shonda Rhimes makes her Netflix debut with a Gossip Girl-esque period drama. That's the pitch. But honestly, if you need a reason to get away from your family on Christmas Day, my money's on Bridgerton. The series, based on Julia Quinn's novel series, is set in the brutal world of Regency London society, where the ups can be as dangerous as the downs. Julie Andrews provides the voiceover of the town busybody, Lady Whistledown. Trust me, this is what you'll be watching between Christmas and New Year's. / Sam Brooks
Euphoria (special on Neon from December 11)
For all of the (not entirely misplaced) criticism about how it erred a little too often towards glamorising the issues it claimed to be challenging, the first season of HBO's post-Skins teen drama Euphoria was nevertheless refreshing for the not-always-flattering depth of its characters, the pure strength of its ensemble (Zendaya! Angus Cloud!) and its single-minded dedication to creating a universe that felt indebted to very little that had come before it. The arrival of Covid-19 forced the show's creators to pump the brakes on production of its second season, but a pair of special "bridge" episodes – the first arriving in early December – should sate the appetites of those desperately awaiting new chapters in the life of Rue et al. / Matthew McAuley
The notables
Selena: The Series (limited series on Netflix from December 4)
J-Lo earned a Golden Globe film nomination for her 1997 portrayal of singer Selena Quintanilla, but this 10-episode drama will dig deeper into the Mexican-American singer's rise to fame, her determined family, and her notorious death. It's one hell of a true story, with a young Selena becoming one of the top-selling Latin artists of the 90s, before being murdered at age 23 by the president of her fan club. It's the fairy tale with the unhappy ending, so bring your tissues. / TW
Ahikāroa (season 4 on TVNZ on Demand from December 11)
A third season of Māori TV's answer to Shortland Street lands on TVNZ OnDemand this month, bringing us more drama about the messy lives of best friends Hemi (Neia Takuira-Mita), Geo (Turia Schmidt-Peke) and Smooch (Te Ahorangi Winitana). Ahikāroa is a slick, contemporary series that shifts seamlessly between te reo Māori and English, and tackles many of the issues faced by young urban Māori today. It's also a reminder that we don't have to look offshore to watch smart and compelling television. / TW
The Wilds (season 1 on Amazon Prime Video from December 11)
Watching The Wilds feels like playing a fun game of "name that Auckland location", because Amazon Prime Video's new thriller was filmed around the west coast beach of Te Henga (Bethells). The tense drama follows a group of teenage girls who find themselves stranded on a remote island after a plane crash, and if it sounds like a cross between Lost and Mean Girls, that's because it is. There's also plenty of familiar faces to spot, including Rachel Griffiths, Erana James and Tandi Wright. / TW
On Becoming a God in Central Florida (season 1 on TVNZ on Demand from December 1)
Long before Kirsten Dunst made the news for visiting New Zealand during a pandemic, she played Krystal Stubbs, a water-park employee with a kick ass attitude and a massive grudge. It's 1992, and Krystal is about to con, lie and cheat her way to the top of the cultish multi-level marketing scheme that once ruined her family. All her dreams come true, until everything starts to fall apart. Think The Vow, but funny and with bogans. / TW
The films
The Prom (on Netflix from December 11)
If I've said it once, I've said it a thousand times: Ryan Murphy is a cultural vandal who needs to be stopped. He plunders art, literature and real-life stories and peddles them to the lowest common denominator. Even when the work is successful, it still has an air of salaciousness that taints it. After his bland and star-crammed adaptations of stage classics The Normal Heart and The Boys in The Band, Murphy has turned his eyes to a more recent offering: the critically beloved musical The Prom, which follows two Broadway stars (Meryl Streep and James Corden) trying to resurrect their public images by performing on behalf of a young lesbian couple who can't attend their prom. He reteams with his music producer from Glee, so expect this to be the worst pairing of gay men since Leopold and Loeb. If you think I'm being harsh, watch the trailer. / SB
Mank (on Netflix from December 4)
After six years away from the big screen, acclaimed director David Fincher is back with a film that – in the year of Covid-19 – you'll probably only watch on the tele. Mank, Fincher's first film since Gone Girl (I know!), is a biography about writer Herman Mankiewicz, the screenwriter behind Citizen Kane. Gary Oldman is getting Oscar buzz for his turn in the titular role; he's joined by Amanda Seyfried, Lily Collins, Charles Dance and Bill Nye (wait, what? The science guy? Yes). Typically, a black and white biopic about a long dead writer would do nothing for me, but with Fincher at the helm and a truly packed cast, I can't wait to watch this. / Stewart Sowman-Lund
Ma Rainey's Black Bottom (on Netflix from December 18)
This is one of my most anticipated films of the year for a few reasons. Firstly, it's the final screen performance of Chadwick Boseman, one of the best actors of his generation who unfortunately passed too soon. Secondly, it's the reunion of Viola Davis with genius playwright August Wilson (also departed far too soon). Ma Rainey's Black Bottom is not one of his most famous plays, but it's one that heavily deserves the feature film treatment. In a slim year, this is already billed for a heap of Oscar attention, but honestly I think it'd be a contender even in a stacked year. Watch it as soon as it drops, I think. / SB
The rest
Netflix
December 1
The Holiday Movies That Made Us
Angela's Christmas Wish
Natalie Palamides: Nate – A One Man Show
The Dark Knight
The Hunger Games
The Hunger Games: Catching Fire
The Hunger Games: Mockingjay – Part 1
The Hunger Games: Mockingjay – Part 2
Inception
Batman: Mask of the Phantasm
Hitch
Angus, Thongs and Perfect Snogging
Click
Fright Night
Jackass 2.5
Wedding Crashers
Vendetta
Ghostbusters
New York Minute
Final Destination 2
The Sapphires
Batman Returns
December 2
Fierce
Arl Eldjarn: Pardon my Icelandic
Hazel Brugger: Tropical
Alien Worlds
December 3
Just Another Christmas
Break
Chico Bon Bon and the Very Berry Holiday
December 4
Big Mouth: Season 4
Selena: The Series
Christmas Crossfire
Leyla Everlasting
Bombay Rose
Sweet River
Captain Underpants Mega Blissmas
December 5
Detention
Mighty Express: A Mighty Christmas
December 6
Mission: Impossible
Mission: Impossible II
Mission: Impossible III
December 8
Lovestruck in the City
Mr. Iglesias: Part 3
Elmicida: AmarElo – E Tudo Para Ontem
Super Monsters: Santa's Super Monster Helpers
Spirit Riding Free: Ride Along Adventure
December 9
Rose Island
The Surgeon's Cut
Ashley Garcia: Genius in Love: Christmas
The Big Show Show: Christmas
December 10
Alice in Borderland
December 11
The Mess You Leave Behind
Canvas
Giving Voice
A Trash Truck Christmas
December 14
Tiny Pretty Things
A California Christmas
Hilda: Season 2
December 15
Song Exploder: Volume 2
December 16
Vir Das: Outside In – The Lockdown Special
Run On
How to Ruin Christmas: The Wedding
Break It All: The History of Rock in Latin America
Anitta: Made in Honorio
The Ripper
December 18
Home for Christmas: Season 2
Sweet Home
Ma Rainey's Black Bottom
December 22
London Hughes: To Catch a Dick
Rhyme Time Town Singalongs
Shaun the Sheep: The Farmer's Llamas
December 23
The Midnight Sky
Your Name Engraved Within
Transformers Rescue Bots Academy: Season 2
December 25
Grandma's Last Wishes
December 26
DNA
Fast & Furious Spy Racers: Season 3: Sahara
The Magic School Bus Rides Again In The Zone
December 27
I, Tonya
December 28
A Love So Beautiful
Cops and Robbers
Call Me By Your Name
December 30
Best Leftovers Ever!
Equinox
Transformers: War for Cybertron: Trilogy: Chapter 2: Earthrise
December 31
Chilling Adventures of Sabrina: Part 4
Best of Stand-Up 2020
The Flintstones
Bridget Jones' Diary
Step Up
Neon
December 1
Dora and Friends: Into The City Season 1-2
Jojo's Dream Birthday
Motherhood
Take Home Pay
December 2
Industry
Parasite
December 3
Bob the Builder: Snowed Under
Box Yourself Christmas
The Little Toymaker
Timmy's Christmas Surprise
Danger Close: The Battle of Long Tan
December 4
Rusty Rivets S2
Zog
Stick Man
Spycies
Candy Cane Christmas
The Christmas Cabin
Homemade Christmas
Christmas Harmony
A Christmas Break
Spotlight on Christmas
Twinkle All The Way
Ride Like A Girl
December 7
Shameless: Season 11
Euphoria: Trouble Don't Last Always
Biggest Little Farm
Celia
Iron Fists and Kung Fu Kicks
Untouchable
December 8
Hot Air
December 9
The Walking Dead: Season 10A
Bombshell
December 10
Kung Panda: Legends of Awesomeness: Season 2-3
What Women Want
December 11
Love & Hip Hop: Hollywood Season 4-6
Crazy, Not Insane
Fred Claus
December 13
The Peanut Butter Falcon
December 14
Game Shakers: Season 3
Fool's Gold
December 15
Your Honour
December 16
Murder on Middle Beach
Richard Jewell
December 17
My World Kitchen: Season 2
Swashbuckle: Season 4
Pompeii
December 18
100 Things to Do Before High School
Dwight in Shining Armour: Season 4
Hereafter
The Polar Express
December 19
The Island
December 20
I Still Believe
December 21
Most Expensivest: Season 3B
Chef
Going the Distance
Prisoners
December 22
Keeping Faith: Season2
December 23
Underwater
December 25
Playmobil: The Movie
December 26
Bill & Ted's Excellent Adventure
The Pirates! Band of Misfits
Yogi Bear
December 27
The Way Back
December 28
Moonbase 8
Ben 10: Alien Swarm
Ben 10: Destroy All Aliens
Ben 10: Race Against Time
Bend It Like Beckham
December 29
Drunk History: Season 5
Drunk History: Season 6
One Star Review
Cop Out
December 30
The Invisible Man
December 31
Vikings: Season 6B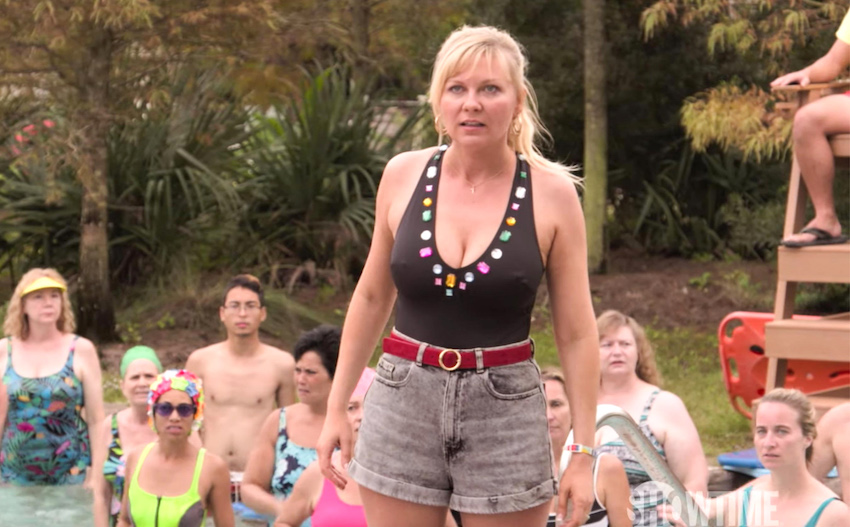 TVNZ on Demand
December 1
Little Birds
On Becoming a God in Central Florida
Desperate Housewives: Season 1-8
Junior Masterchef Australia
Lost in Paris
Double Lover
Riding in Portugal
Strange Rumblings in Shangri-La
The Christmas Pact
A Christmas Wish
Four Christmases and a Wedding
My Christmas Prince
Speargun Hunter: Season 1-2
The Reluctant Outdoorsman
Anndy & Ben Eat The World
Wild Boar Fever
Fat Guys in the Woods
For Love or Likes
OUTSpoken: Season 4
Drag Heals: Season 4: Part 2
The Amazing Gayl Pile: Season 2
Metro Sexual
Is the Man who is Tall Happy
Paraguay, Drugs and Banana
Such Great Heights
Dirty Pictures
Tunnel of Dreams
The Ranger: Season 4
December 5
Absolutely Fabulous: Season 1-5
The Office UK: Season 1-2
Gavin & Stacey: Season 1-3
The Vicar of Dibley: Season 1-3
Extras: Season 1-2
December 7
Islands of Mystery
December 8
The Voice Kids UK: Season 4
December 14
The Rise of the Murdoch Dynasty
Islands of Mystery
Tamariki Takeover: Season 2
December 16
Full House
December 22
Reef Break
Amazon Prime Video
December 1
Where's Waldo
December 4
Sound of Metal
Sons of the Soil: Jaipur Pink Panthers
December 10
Bull: Season 1-3
December 11
The Wilds
I'm Your Woman
Durgavati
Mirreyes vs. Godinez, Home Office
Putham Pudhu Kalaai
December 16
The Expanse: Season 5
Hawaii Five-0: Season 1-6
Elementary: Season 1-6
December 17
Unpaused
December 18
A Massive Hunt
El Cid
The Grand Tour
December 20
MacGyver: Season 1-3
December 24
This is Us
December 25
Sylvie's Love
Coolie No. 1
Halal Love Story
December 28
Amazon Funnies Line Up #1
Amazon Funnies Line Up #1
December 30
Yearly Departed
10
December 31
Luther
Disney+
December 4
Godmothered
Mulan
Diana: In Her Own Words
Man Vs. Shark
We Bought A Zoo
The Wonderful World of Disney: Magical Holiday Celebration
The Disney Holiday Singalong
December 11
High School Musical: The Musical: Holiday Special
Safety
Mr. Popper's Penguins
Disney Channel's Epic Holiday Showdown
Disney's Fam Jam Season 1
Disney Holiday Magic Quest
December 18
On Pointe
Arendelle Castle Yule Log 2.0
Dory's Reef Cam
Jingle All The Way
Jingle All The Way 2
Big Hero 6: Season 3
Disney Channel Holiday House Party
Disney parks Sunrise Series: Season 1
Miraculous World: New York, United Heroez
MARVEL's Spider-Man: Maximum Venom
Thailand's Wild Side: Season 1
The Owl House: Season 1
PJ Masks: Season 4
Disney Junior T.O.T.S: Season 2
December 25
Soul
Burrow
The Chronicles of Narnia: The Voyage of the Dawn Treader
Walking with Dinosaurs
Epic
Eragon
Ferdinand
Miss Peregrine's Home for Peculiar Children
Marvel's Runaways
Rio
Rio 2
Acorn TV
December 7
Kavanagh QC: Season 1-3
Murdoch Mysteries: Season 9
Inspector Morse: Season 4-5
Blue Murder: Season 1-2
December 14
Bucket
Undeniable
Lewis: Season 4-6
Vera: Season 5
December 21
Endeavour: Season 6-7
Heartbeat: Season 3-4
Prime Suspect: Season 4-5
December 24
A Music Lover's Guide to Murdoch Mysteries
December 28
Elizabeth 1
Secret State
Shetland: Season 5
Apple TV+
December 4
Mariah Carey Holiday Special
Earth at Night in Colour
Stilwater
December 11
Wolfwalkers
---
Subscribe to Rec Room a weekly newsletter delivering The Spinoff's latest videos, podcasts and other recommendations straight to your inbox.