Liliana Mañetto Quick
Liliana Mañetto Quick is a comic artist, illustrator and food lover based in Wellington. Her comic Heart of Nums is a series of love letters to eateries and culinary encounters. You can find her @_inklig on Instagram.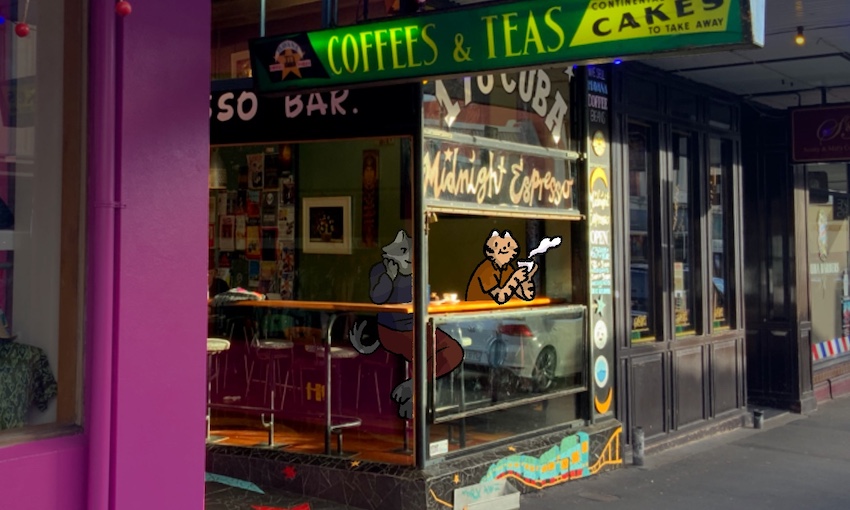 What happens when you spend a full day at Midnight Espresso?